Before eating food at home or in public spaces, wash your hands with soap and water. It only takes 20 seconds and removes the germs from surfaces or objects you've touched
https://go.usa.gov/xV9TPexternal
icon #KeepHandsClean

Weekly HUSD COVID Update 11/18/20: COVID Data: Most up to date San Bernardino County COVID data is as follows: Adjusted new cases per 100,000 residents: 24.41* Overall testing positivity: 10.41%* HPI testing positivity aka "Health Equity Metric": 12.62% * *Note: Most recent data as of 11/9/20 Source: San Bernardino County Department of Public Health Current San Bernardino County tier assignment: 27.0 adjusted new cases per 100,000** 10.5% Overall positivity** 9.3% Health equity metric positivity** Tier = Purple **Note: 7-day average of the week ending on 11/10/20. Source: Ca Safer Economy Needed for next tier (Red) assignment: 2 consecutive week averages of 7 or fewer adjusted new San Bernardino County cases per 100,000 residents, 8% or lower overall positivity rate AND 8% or lower Ca Health Equity Metric positivity. Source: Ca Safer Economy Free COVID Testing: Community COVID-19 testing sites are being held throughout San Bernardino County. Samples will be collected using a swab in the nostril or in the mouth. These samples are then sent to a lab to test for the virus that causes COVID-19 (SARS‑CoV‑2 virus). There are 3 commonly used testing options: Option #1: San Bernardino County Public Health Testing Facilities: Click the link to make a free testing appointment:
https://sb.fulgentgenetics.com/appointment/screen/landing
You can easily make an appointment on your computer or phone! Walk-ins are also welcome! You do NOT need to have symptoms to test! You get texted/emailed the results in under 48 hours! Nearby locations: (Note: Click Here for exhaustive San Bernardino County list) Percy Bakker Center 9333 E Ave., Hesperia Monday – Friday from 9:30 a.m. – 5 p.m. Victor Valley College 71 Mojave Fish Hatchery Rd., Victorville Monday – Friday from 9:30 a.m. – 5 p.m. Every Saturday through November 21 from 9:30 a.m. – 5 p.m. Option #2: CVS Testing Facilities: You can easily make an appointment on your computer or phone! No walk-ins! Generally, you MUST have symptoms to test! Click the link to schedule a CVS test:
https://www.cvs.com/minuteclinic/covid-19-testing?icid=cvs-home-hero1-banner2-coronavirus-testing
Option #3: Consult your doctor for other testing options. Flu Vaccine: The California Department of Public Health strongly recommends that all students and staff be immunized each autumn against influenza, to help: Protect the school community Reduce demands on health care facilities Decrease illnesses that cannot be readily distinguished from COVID19 and would therefore trigger extensive measures from the school and public health authorities. Click the link for information on free flu vaccines in San Bernardino County:
https://wp.sbcounty.gov/dph/flu/fluclinics/
If you have any other questions please contact your child's school.

Reminder: No School Tomorrow Happy Veterans Day! Wednesday, November 11, 2020 Thank you to all our service men and women!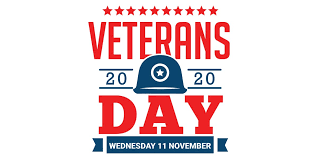 Students Returning to school: Parents and guardians, we are very excited to provide in person learning for our elementary students through a hybrid model! In order to safely transition all elementary aged students to an in-person/distance model, we will begin hybrid learning for TK/K-3rd grade students the week of November 30, 2020 and students in grades 4-6 beginning the week of December 7, 2020. When students return to school for the hybrid model, they will attend for 2 days a week (Group A: Monday & Thursday or Group B: Tuesday and Friday) for 3 1/2 hours each of those days and then continue with distance learning the other days of the week. Your actual group will be assigned once we receive all registration forms. If for some reason, the group you are assigned does not work for your family schedule, you can discuss this with your principal. During time on campus, facial coverings will be required. Depending on the number of students choosing to attend hybrid or distance learning, there may be a possibility that your student may be assigned to a different teacher in order to maintain the current class sizes or lower. Lunch and the following day's breakfast will be a "grab and go" style at the end of the school day and a snack will be provided on the days they are on campus. "Grab and go" meals will be available to students during their distance learning days at Cedar, Hesperia Jr, Hesperia High, and Ranchero from 11:00-12:00. For eligible students, transportation will be available. A face covering will be required and as practicable, social distancing will be encouraged. For those students being transported by parent/guardian, the campus will be open 10 minutes before the regular site start time. The district is working with Hesperia Recreation & Park to offer the ASAP program for the students on site after the 3 1/2 hours. More information will be provided as we confirm this possibility. Please complete ONE registration form for EACH elementary student:
https://forms.gle/NyU5qfstTYi25Pt76
Padres y tutores legales, ¡estamos muy emocionados de brindar aprendizaje en persona para nuestros alumnos de primaria, a través de un modelo híbrido! Para poder hacer la transición de todos los alumnos de edad primaria de una manera segura a instrucción académica en persona y aprendizaje a distancia, empezaremos con el modelo de aprendizaje híbrido para los estudiantes de kínder transicional (TK)/kínder (K) a 3º grado regresaran la semana del 30 de noviembre del 2020, y para los estudiantes de 4º a 6º grado regresaran al partir de la semana del 7 de diciembre del 2020. Cuando los alumnos regresen a la escuela para un modelo híbrido, asistirán 2 días a la semana (grupo A: lunes y jueves o grupo B: martes y viernes) por 3 ½ horas cada uno de esos días, y luego continuarán con aprendizaje a distancia los otros días de la semana. Serán requeridas mascara faciales mientras estén en la escuela. Dependiendo del número de alumnos que elijan asistir a aprendizaje híbrido o a distancia, pudiera existir la posibilidad de que, para poder mantener más pequeño el tamaño actual de la clase, a su hijo se le asigne un maestro distinto. El almuerzo y desayuno del día siguiente será al estilo de "Grab and Go" (recogiendo y llevándose la comida a casa al final del día escolar. Los días en los que los alumnos se encuentren en casa para aprendizaje a distancia, las comidas "Grab and Go" estarán disponibles para los estudiantes en las escuelas Cedar, Hesperia Junior, Hesperia High y Ranchero, de 11:00 a 12:00. Para los alumnos que cumplan con los requisitos, tendrán disponible transporte escolar. Cuando posible, se les requerirá que utilicen protecciones faciales y se les animará a que mantengan un distanciamiento social adecuado. Para aquellos alumnos que sean transportados por los padres/tutores, la escuela estará abierta 10 minutos antes de la hora habitual de inicio de la escuela. El distrito está trabajando con Parques y recreaciones de Hesperia para ofrecer para los alumnos el programa de ASAP después de las 3 ½ horas. Brindaremos más información, cuando confirmemos esta posibilidad. Considerando la información anterior y las necesidades de su familia, por favor llene un formulario de registro por cada uno de sus hijos. Esta información será usada para asignar a su hijo(s) a una cohorte y para preparar su regreso a la escuela bajo un modelo de aprendizaje híbrido. El enlace al formulario de registro se proporcionará en el sitio web de nuestra escuela, se enviará por mensaje de texto y se compartirá en las redes sociales. Si tiene alguna pregunta en el camino, comuníquese con el maestro de su hijo o con la directora. ¡Esperamos ver a nuestros niños en la escuela pronto! Complete UN formulario de registro para CADA estudiante de primaria:
https://forms.gle/NyU5qfstTYi25Pt76

Hello Kingston Families, We are very excited that our Elementary Waiver has been approved. At this time our district and staff are busy working out the details and procedures needed to open safely. Please take a moment to fill out this survey to let us know if your child will be returning to campus in a hybrid model, or will continue learning in the current distance learning model. Please complete this survey prior to October 29th.
https://forms.gle/k6Sa2eAG738Hjxx59
Lastly, to ensure your child is placed in a group to return for hybrid learning, it is imperative that your information has been updated in our system. Please call the school at 760-244-8869 if you need help and we would be glad to walk you through this. Hola familias de Kingston, Estamos muy emocionados de que nuestra Exención de Primaria haya sido aprobada. En este momento, nuestro distrito y el personal están ocupados trabajando en los detalles y procedimientos necesarios para abrir de manera segura. Tómese un momento para completar esta encuesta para informarnos si su hijo regresará al campus en un modelo híbrido o continuará aprendiendo en el modelo actual de aprendizaje a distancia. Complete esta encuesta antes del 29 de octubre. Por último, para asegurarse de que su hijo sea colocado en un grupo para regresar para el aprendizaje híbrido, es imperativo que su información se haya actualizado en nuestro sistema. Por favor llame a la escuela al 760-244-8869 si necesita ayuda y estaremos encantados de ayudarle.
https://forms.gle/k6Sa2eAG738Hjxx59

Hola comunidad de Kingston, Este es un anuncio de servicio público. La Primaria Kingston ha sido un sitio de votación durante muchos años. Recientemente, el Registro de Votantes del Condado de San Bernardino nos informó que la Primaria Kingston NO será un lugar de votación este año. Queríamos informarle en caso de que estuviera planeando votar en persona o dejar su boleta en Kingston. Consulte
www.SBCounty.gov
para obtener información sobre su sitio de votación.


Hello Kingston Community, This is a public service announcement. Kingston Elementary has been a polling site for many years. We were recently informed by the San Bernardino County Registrar of Voters that Kingston Elementary will NOT be a polling site this year. We wanted to let you know in case you were planning on in-person voting or dropping off your ballot at Kingston. Please check
www.SBCounty.gov
for information regarding your polling site.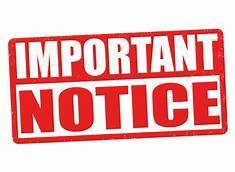 Have a wonderful Fall Break! Remember: No School October 12-October 16th.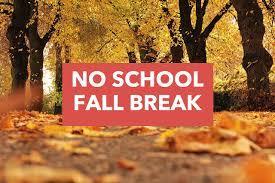 Our Nutrition Services Department still needs your input on meal service. Please fill out the brief survey here:
https://bit.ly/3ko9WRk

School Lunches: Kingston families, Lunches will be provided for Hesperia Students at Ranchero from 11:00pm-12:00pm. Please share with them your child's name and ID# and what school they attend. If you don't have a card with a barcode you can simply email your Student's Name, ID# and School they attend to
nutrition.services@hesperiausd.org
. They will then email you a Scannable Meal ID Card as a PDF. This PDF can be printed or displayed on a smartphone during meal pickup. If you need help knowing your child's Id # you can find this in your Infinite Campus Portal, or you can contact your child's teacher or the school office.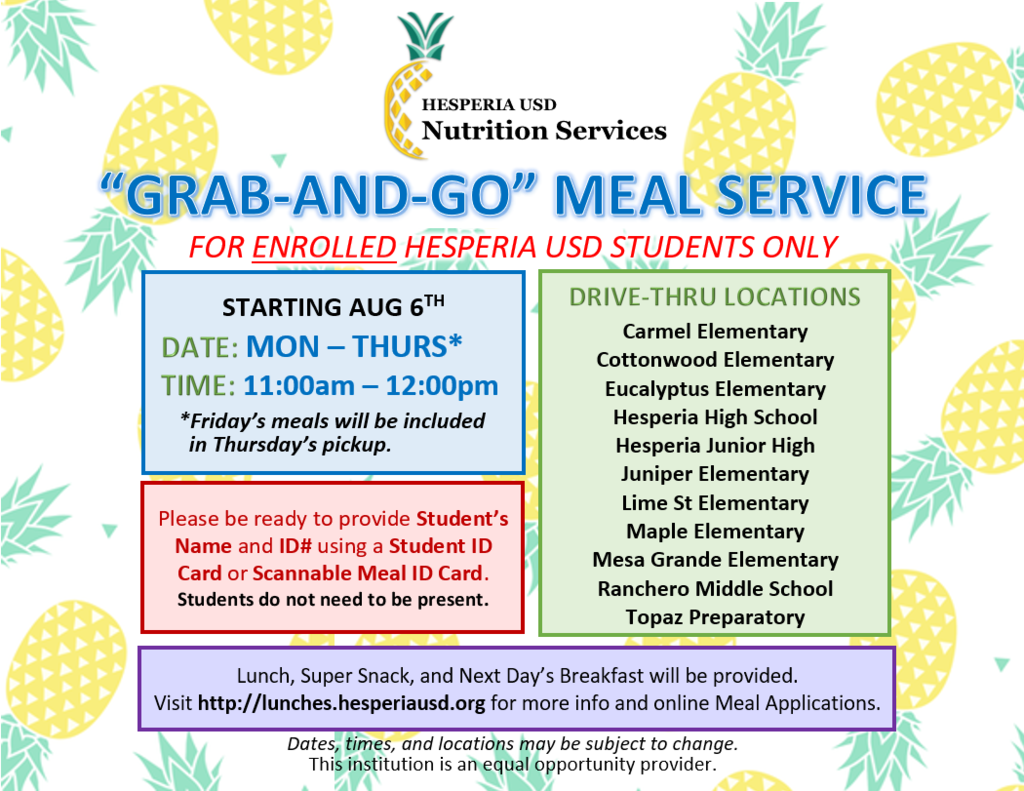 It has been brought to our attention that some of our families have received notices for planned SCE power outages to take place from 8:00am--3:00pm. These outages may affect a families ability to connect to school devices to receive instruction. Unfortunately for some, the outages may affect the first day of school, Thursday, August 6. Other notices indicate they may have an outage on August 12. I am unaware if there are others. In any case, we want to ensure that your child's attendance is not negatively impacted. Please communicate with your child's teacher if this affects you so that we can be sure not to mark your child absent. Attendance can be taken either through being present virtually, or by completing course work. We will be sure that teachers include some video based information and task(s) to be completed when wifi becomes available (could be the following day or beyond). This will be sufficient for positive attendance. Additionally, teachers will ensure any information students need that they missed will be reviewed to ensure all feel confident and comfortable to be successful in distance learning. If the outage affects you or if you are unable to login or have other computer related issues...The above still applies. Our goal right now at the beginning of school is to build relationships with students and families, help communicate the format and schedule, routines and procedures. This will be a work in progress and we will adjust to better meet the needs of our students and families. Please let us know if you have any questions or concerns.

Check out Kingston Elementary Facebook page to see a video tutorial of Chromebook pickup process, connection to Wifi, and Logging into your child's teacher's classroom. So easy a Principal can do it. See you tomorrow: TK/K/1: 9:00am-12:00pm New Students 2nd-6th: 12:00pm--3:00pm

CHROMEBOOK PICKUP For our incoming TK, K, 1st graders we will have a Chromebook pickup Wednesday, August 6 from 9am-12pm For any new student in grades 2nd-6th or any student from last year that did not have a chromebook, Chromebook pickup is Wednesday, August 6 from 12:00pm-3:00pm. It is helpful if you keep your scheduled time however, if needed you can choose another time slot. If you are unable to attend either of the times, please contact the school to arrange another pickup time. Important--When you come to pick up the chromebooks we are asking that you follow CDC guidelines by wearing a mask and keeping 6ft social distance. Please walk up to the cafeteria door and stand in line until you are called in. If this time doesn't work with your schedule, please call the school between 9:00 am - 3:30 pm and we will arrange another plan for you to pick up materials. You will be receiving a phone call from your child's teacher to give you first days information and to give you some idea of what to expect. When your child's teacher calls, they will give you all the information you will need for the first day of school such as login information, start times, and so forth. Please let us know if you have any questions. Please follow us on social media or visit our website for updates and information
Hola familias de Kingston, esta es su subdirectora, la Sra. Ortega. Primero, quería que todos supieran que todo el personal de Kingston los echa mucho de menos. Al igual que muchos de ustedes, estamos ansiosos por comenzar la escuela. La escuela comenzará el 6 de agosto a través del aprendizaje a distancia. A partir del lunes 3 de agosto, el maestro de su hijo lo llamará para presentarse y responderá cualquier pregunta que pueda tener. Cada estudiante necesitará un chromebook. A principios de la próxima semana se publicará un cronograma para informarle cuándo debe recoger un Chromebook si aún no lo tiene. Además, cargaremos información de aprendizaje a distancia en nuestro sitio web de Kingston para mantener informada a nuestra comunidad. Inicie sesión en nuestro sitio web periódicamente para consultar la información más reciente sobre educación a distancia. Recuerde actualizar la información de su hijo en el portal de padres del campus infinito antes del 6 de agosto. Si necesita su código de acceso, envíe un correo electrónico a
Kingston.office@hesperiausd.org
con el nombre y la fecha de nacimiento de su hijo para comenzar. Gracias a todos por su paciencia y comprensión.
Hello Kingston Families, this is your assistant principal, Mrs. Ortega. First I wanted to let you all know that you are greatly missed by the entire Kingston staff. Just like many of you, we are anxiously wanting to start school. School will begin on August 6th through distance learning. Beginning on Monday August 3rd, your child,s teacher will be calling you to introduce themselves and answering any questions you may have. Every student will need a chromebook. A schedule will come out early next week to let you know when to pick up a chromebook if you don't have one already. Also, we will be uploading distance learning information on our Kingston website to keep our community informed. Please log into our website periodically to check for the latest information on distance learning. Remember to update your child's information on infinite campus parent portal prior to August 6th. If you need your access code please email
Kingston.office@hesperiausd.org
with your child's name and birthdate to get started. Thank you all for your patience and understanding.
Hello Kingston families, this is a friendly reminder to log into infinite campus to update your students' information if you haven't done so already. It is important to do this as it replaces the paper packet every student receives at the beginning of the school year (i.e. emergency card, student/parent handbook, etc). Each parent or guardian has been provided their own code that will be needed to access infinite campus. If you need your code, you may send an email to
destiny.caillouet@hesperiausd.org
or
Connie.Cunningham@hesperiausd.org
. Please include your child's name and birthday in your email. For a step by step on how to access infinite campus please click on the link below:
https://www.apptegy.net/s/news-husd/articles/husd-infinite-campus-online-annual-registration-husd
Hola familias de Kingston, este es un recordatorio amistoso para iniciar sesión en el campus infinito para actualizar la información de sus estudiantes si aún no lo han hecho. Es importante hacer esto, ya que reemplaza el paquete de papel que cada estudiante recibe al comienzo del año escolar (es decir, tarjeta de emergencia, manual del estudiante / padre, etc.). A cada padre o tutor se le ha proporcionado su propio código que será necesario para acceder al campus infinito. Si necesita su código, puede enviar un correo electrónico a
destiny.caillouet@hesperiausd.org
o
Connie.Cunningham@hesperiausd.org
. Incluya el nombre y el cumpleaños de su hijo en su correo electrónico. Para obtener un paso a paso sobre cómo acceder al campus infinito, haga clic en el enlace de arriba.

Interested in purchasing a YEARBOOK? Yearbooks are 15.00 for all non-6th graders (6th graders are getting them free and will be given to them at a yearbook signing party --date/time/location--TBD) To order click the link below: 1. Indicate quantity 2. Click checkout 3. Setup account or continue as guest 4. Enter payment method and address for delivery
https://olsonpics.photoreflect.com/store/orderpage.aspx?pi=1LXV01KM000000&po=0&hp=2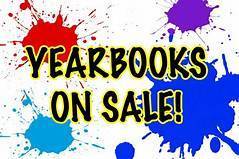 IMPORTANT: I wanted to give you some information about our "Infinite Campus Annual Update". Today I mailed out students' report cards today along with a personalized paper for parents/guardians that gives them a code to setup their child's portal. You should receive it soon. The paper indicates the purpose is to be able to access your child's grades. It is much more. This process will replace all the papers that typically come home the first day of school such as filling out a new emergency card, request bussing, school handbook, insurance info, etc. It is a critical piece that needs to take place, and I wanted to give you more information before you received your code so you don't misplace it. Some parents were led to believe they will have do so to "re-register" their child. You will not. If your child attended last year they are currently registered. You will only need to verify the information we have is correct and provide any new information you want us to have on file. This will be required for all students but is mandatory if you want your child to ride a bus. Some benefits to you are that you will be able to access your child's grades, find out your child's next year's teacher (July), access attendance, etc. There may be more than one access code/letter in the envelope. Each is personalized to an individual so please check your name. Each parent or guardian who is provided access will need his or her own code. Below is a link for further directions and information.
https://www.apptegy.net/s/news-husd/articles/husd-infinite-campus-online-annual-registration-husd

Free summer meals for all children ages 1-18. June 1-25 Monday-Thursday 11:00-12:00